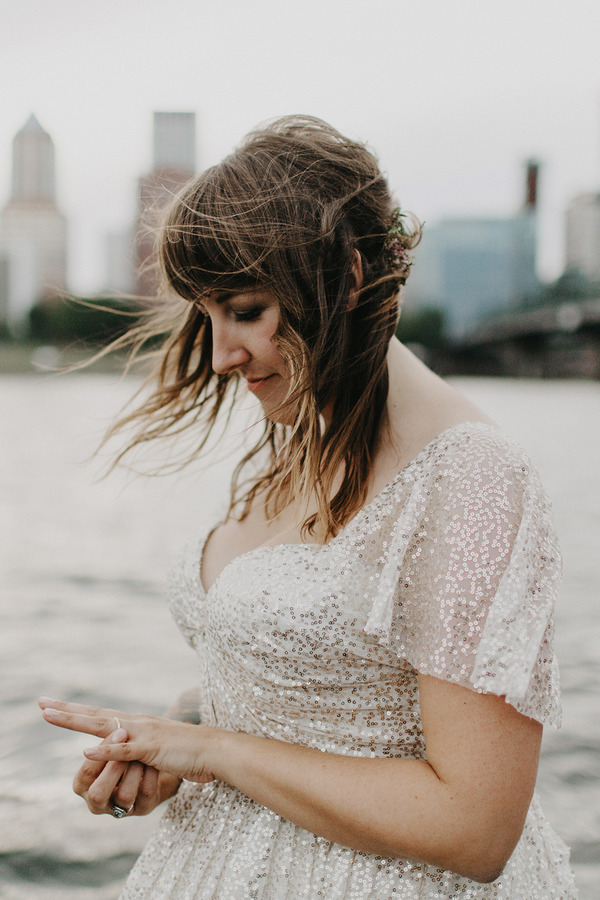 HELLO!
I'm Amy and I would love to create images that are unique and heartfelt for you. I believe that the people we love throughout our lives shape us along our journey, and those relationships are worth documenting. I feel deeply that the best photos come from a collaboration between you and me, so I want to get to know you as friends and capture your wedding in a way that feels candid and has narrative, focusing not only on the milestones but all the details and imperfections in between; the whole story.
Emotions and exploration play a large role in my work and I love couples with a strong connection that value going the extra mile to explore somewhere unique, even if it means the dress gets a little dirty. My photography takes me to all sorts of amazing destinations both urban and rural, but weddings that embrace epic nature will always hold a special place in my heart given my love of the great outdoors. My favorite gatherings tend to be small but full of the people that matter most, highlighted with thoughtful details that reflect who you are as a couple and the mood of the day.
I'm a huge photography nerd that is obsessed with mid-century modern design, travel, and brunch just to name a few of my favorite things. My husband and I were recently married in Portland and are so grateful to call this city our home. We enjoy camping all over the Pacific Northwest and spending time outside in this magnificent area of the country. When we aren't camping, you will find us enjoying some of Portland's finest microbrews or traveling to places we've never been. I'd love for us to connect over a cup of coffee and hear all about the silly quirks and stories that make your relationship uniquely yours, so let's chat!