Posted by Amy on . Leave a comment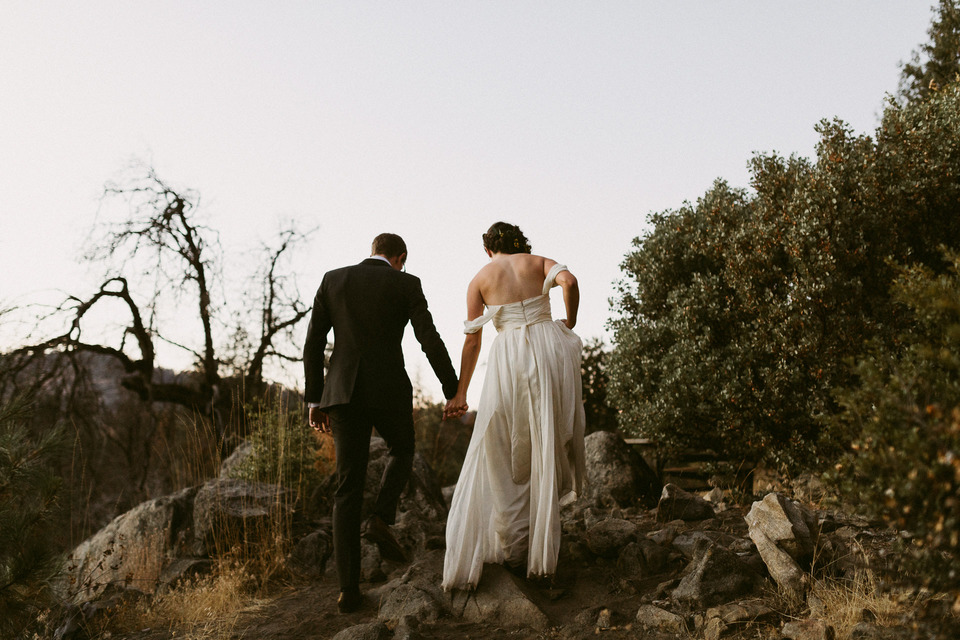 Where do I even begin with this wedding? I hit it off with Shannon and Iain from the moment we connected through FaceTime over a mutual love of hiking, camping, and exploring the great outdoors. They have been dating for 11 years and have experienced love and loss, new jobs, and a cross country move to California together. At first they felt lonely in their new home but embraced their love of nature, exploring Yosemite National Park and the magnificent Sierra Nevadas that were now sprawled out before them. Somewhere along the way, California began to feel more like home as they slowly found themselves building a community of lifelong friendships. When they imagined their wedding day, there was no uncertainty that they wanted to share the wilderness that had become so special to their relationship with the people they loved most.
I spent the entire weekend with Shannon and Iain for their wedding and watched them light up every single time they looked at each other. I was humbled to stand by their sides as I took in each moment and witnessed how truly adored they are by family and friends. These crazy lovebirds are in for a lifetime of adventuring together and I'm so lucky to have been there for part of it. Mega shoutout to my talented friend Grace Burt for second shooting this wedding and day-after session alongside me while I was 28 weeks pregnant and still climbing Yosemite's many boulders and steep trails.
Don't miss Part Two for Shannon and Iain's epic day-after session exploring Yosemite National Park as newlyweds!
// A huge thanks to the vendors who made so much magic happen in the woods: Evergreen Lodge, Sarah Seven, Willow Floral Design, Impress Ink Design, and Carte Blanche and Ivy Hill Entertainment