Posted by Amy on . Leave a comment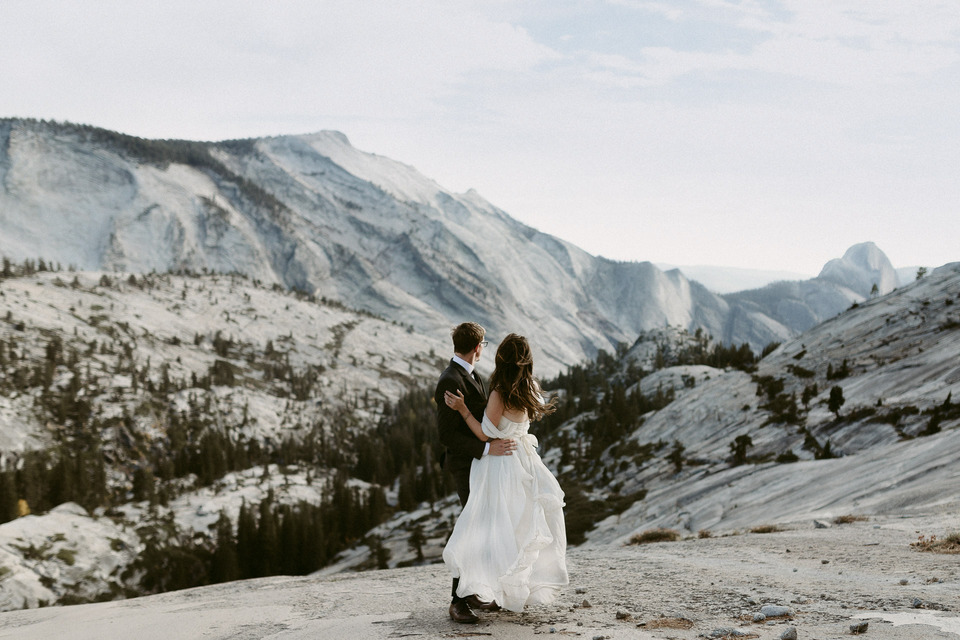 I've struggled coming up with the words to put to this session, but "holy shit" seems to sum things up nicely. Shannon and Iain emphasized from the very beginning how important it was for me to get photos of them hiking through the park since it was incredibly special to them, so we planned an afternoon in Yosemite the day following their wedding that was equal parts laid back and adventurous. After all the excitement and anticipation of the day before, it felt invigorating to venture out along the rocky granite trails with fresh mountain air hitting our faces. We spent the whole day laughing together and getting dirty while we climbed over rocks and through brush just to chase the best views and last bits of sunlight. It's a shoot I will never forget, from the magical scenery to the best company I could ever hope to have shared it with.
A million thanks to my friend Grace Burt for second shooting the whole weekend with me, and for hustling at such high altitudes to make sure my 28 week pregnant ass didn't pass out. Often the best adventurous photos require actual adventure, and I'm so thankful to constantly meet couples who are ready to go all in.
Don't miss Part One of Shannon and Iain's Yosemite wedding at the magical Evergreen Lodge!