Posted by Amy on . Leave a comment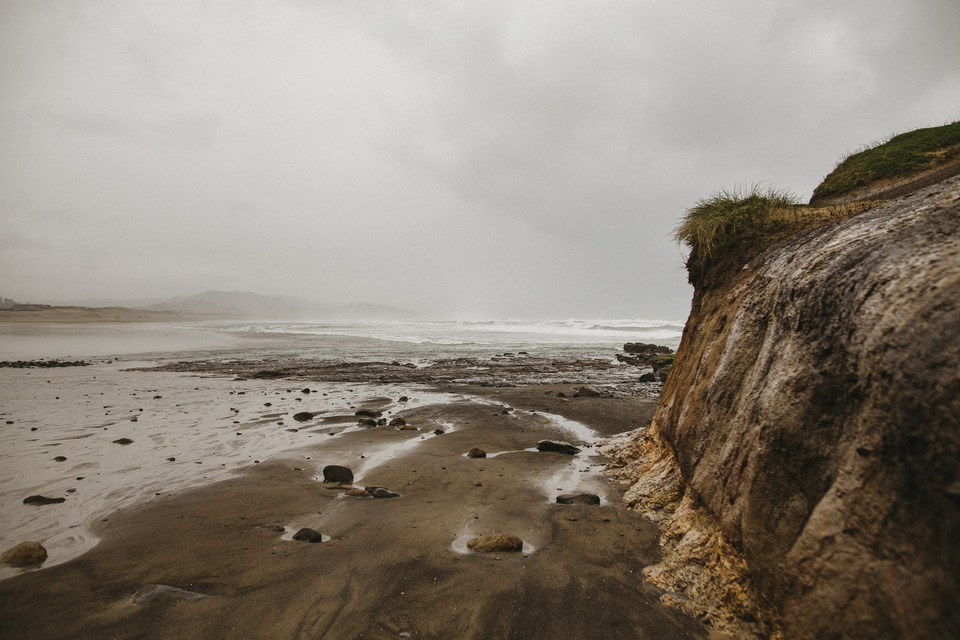 "We're okay with being really wet in our photos."
Nicole and Dan stole my heart the moment we started emailing about their upcoming October wedding. "Nicole can burp like a champ, and I once saw Mr. T driving a convertible in Chicago. It was as amazing as it sounds." We met over drinks and I was immediately touched by their warmth and humor. After setting the date for their engagement session we kept an eye on the weather and hoped for the best, though I started getting nervous after checking a few days out and seeing a storm headed our way. To my surprise, Nicole and Dan were total troopers and said they'd brave the rain! We road tripped out to the Oregon Coast and explored Cape Kiwanda while the sky unleashed its fury on us, and these two babes never stopped smiling throughout it all. I watched how gentle they were with one another and felt so much love between them. For most of the shoot I couldn't feel my hands or face, but it was absolutely some of the most fun I've ever had at an engagement session. Ladies and gentlemen, the legendary Nicole and Dan.